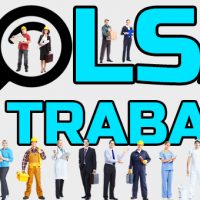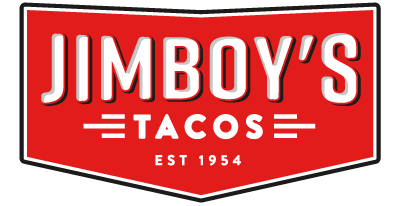 JIMBOYS TACOS EN EL AREA DE YUBA CITY Y MARYSVILLE; BUSCAN COCINERO O COCINERA PARA TRABAJAR EN LOS
TURNOS DEL DIA Y POR LA TARDE, NO REQUIERE EXPERIENCIA, RECIBEN CAPACITACIÓN, TRABAJO DE TIEMPO COMPLETO Y DE
MEDIO TIEMPO. SOLO NECESITAS TENER MUCHAS GANAS DE TRABAJAR Y ESTAR DISPONIBLE LOS FINES DE SEMANA. 
PARA MAS INFORMACIÓN:
 LLAMA A RUBEN AL (530) 751-3947. O SOLICITA EN PERSONA EN EL 301 DE LA CALLE E EN MARYSVILLE O EN EL 920 DE
LA AVENIDA COLUSA EN YUBA CITY. JIMBOYS TACOS TIENE UN LUGAR PARA TI.

Responsible for maintenance, tracking and support of all marketing, advertising, and direct sales programs including (but not limited to): project plan management, tactical support for all marketing initiatives, direct channel liaison for all advertising, public relations, collateral, and POP requests. This person will research, monitor and support all on-going marketing data, analysis and reporting, including (but not limited to), demographic data, advertising effectiveness, presentations, industry trends, sales analysis, and events results analysis.
Responsable del mantenimiento, seguimiento y apoyo de todos los programas de marketing, publicidad y ventas directas que incluyen (entre otros) gestión de planes de proyecto, soporte táctico para todas las iniciativas de marketing, enlace de canal directo para publicidad, relaciones públicas, colateral y POP peticiones. Esta persona investigará, supervisará y apoyará todos los datos de marketing, análisis e informes en curso, incluidos (entre otros), datos demográficos, efectividad de la publicidad, presentaciones, tendencias de la industria, análisis de ventas y análisis de resultados de eventos.
Aplica: https://urldefense.proofpoint.com/v2/url?u=https-3A__www.tmobile.careers_job-2Ddetails_marketing_109965BR-2Dlocal-2Dmarketing-2Dmanager&d=DwMFAg&c=9wxE0DgWbPxd1HCzjwN8Eaww1–ViDajIU4RXCxgSXE&r=MGq1lLdc3HMiExwi1ZVn-yPjeLk2OqRfN36jHDFlW5s&m=-qnFR0u6SbP6dxM4hfBPnBY8ZOQJDrGKSdOuyZ_aFnk&s=M1G6iWf1IGdGaC9B0WElsI-y4sPPOfdLbk5GFqe14UA&e=
CHANDOS TACOS Y CHANDOS CANTINA ESTA EN BUSCA DE
COCINEROS CON EXPERIENCIA. EN SERVICIO DE COMIDA RÁPIDA.
FORMA PARTE DE EL EQUIPO DE CHANDOS 
FAVOR DE LLAMAR AL:
530 329-5833

O APLICA EN PERSONA EN CUALQUIER LOCALIDAD
SUELDOS COMPETITIVOS, OPORTUNIDAD DE AVANZAR. PROPINAS Y
COMIDA INCLUIDOS. MEDIOS TURNOS PARA LA MAÑANA Y LA
TARDE. CHANDOS TACOS Y CHANDOS CANTINA
APLICA EN LINEA: